Hey y'all. We're in Barcelona this weekend, and so far I love this place. It's beautiful here, and the people are very nice. We got in around 8am this morning after an over night train, which was MISERABLE. There were 8 of us crammed in a tiny car for TEN HOURS - that's longer than it took to fly between the States and Europe, and Spain is 2/3 the size of Texas. You do the math.
Anyway, we finally got here and got some breakfast before checking into our hostel. On the one hand it kinda sucks b/c we're pretty far from the city center, but I kinda like it b/c we're up in the hills on the outskirts of the city and the views are AWESOME. It's really pretty up here. And it's really not too bad of a travel into the city w/ the Metro system.
So after we took a 4 hour nap, we went down to the beach, grabbed some lunch, got rained on (which is officially a theme for this summer - it's ALWAYS raining on us). Now we're just kinda hangin' out and gettin' ready to head back into the city tonight for some dinner and a bar. Tomorrow and Sunday are gonna be packed, and I'm excited to see the city!
Ben
The beach at Barcelona (as the rain rolled in on us)
One of the awesome views from our hostel
Me at the beach.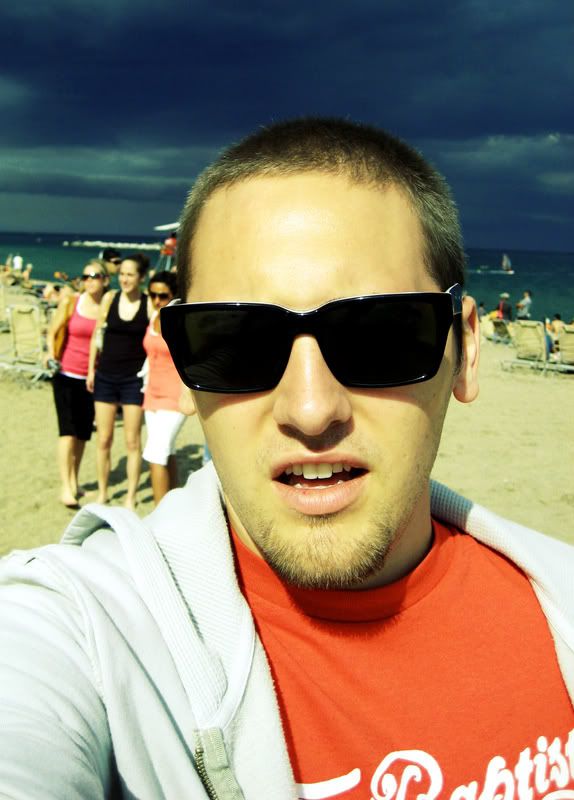 Beach at Barcelona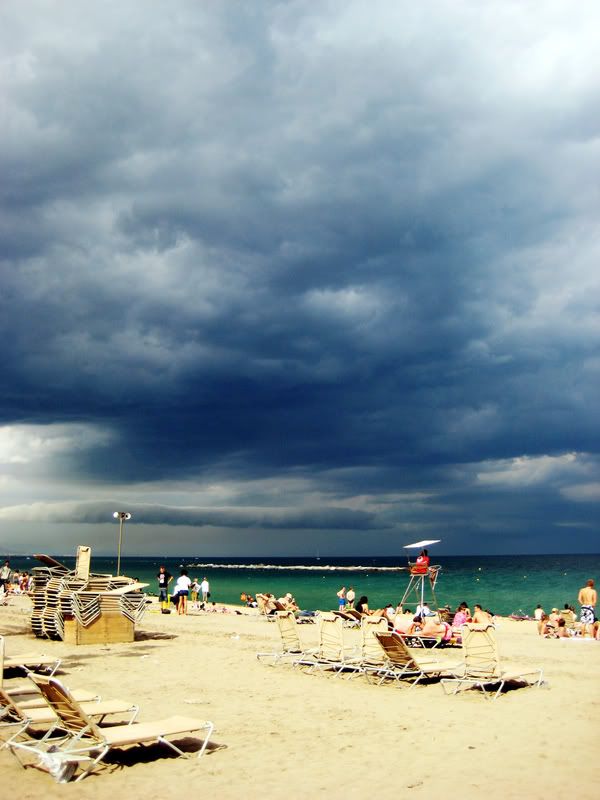 Metro station at Barcelona
At the beach