Hello all! Sorry it's been a week since my last post, but there was a whole lotta nuthin' goin' on for a few days, then too much goin' on the next few days, so this is the first chance I've had to write. My mom and Nina and Gramps are here w/ me in Spain (they're all takin' a siesta as I'm typing this, even though they all slept in - that shows my dedication to you guys - I'm sacrificing precious siesta time). They got in this past Thursday after a LONG travel from the States, and we really didn't do too much that first day - they were like the living dead. We strolled through the Retiro Park and visited the Prado museum for a bit. After that, they went to the hotel and crashed for a lengthy siesta while I laid out by the pool. When they got up, we went and got some tapas and didn't stay out too late or do much else. They were ready for bed.
Late Friday morning, I packed up my things and met them at the hotel, and from there we went to take a bus tour of the city. It was cool to get to drive around (instead of walking) and see everything. We got off the bus at the Palacio Real de Madrid (the Royal Palace) to go inside, and it was AWESOME. I saw quite a few palaces and such when I was in Italy and Austria back in high school, and this one is definitely one of the best. According to something we read/heard, it's actually the "best-preserved" palace in Europe. Pretty cool. There were no photos allowed inside which was unfortunate, but I managed to sneak a few shots inside (see below).
From there we got back on the bus and went back to the hotel where we regrouped before dinner. We ended up going to Sol, which is a major center of the city w/ a bunch of restaraunts, clubs, and shopping. There's always people everywhere, and just a great place to stroll around in the evening. We got dinner at a place we found, and it was pretty awesome, we all had some great food. From there we just walked around Sol for a while. Gramps found a casino, so we hung out there for a bit while he lost some money (not too much though). Below are some photos from around Madrid. You can see more
here
and
here
.
Front of the Palacio Real de Madrid.
Inside the main courtyard of the Palacio Real.
Looking out across the courtyard from inside the Palacio Real.
Courtyard of the Palacio Real.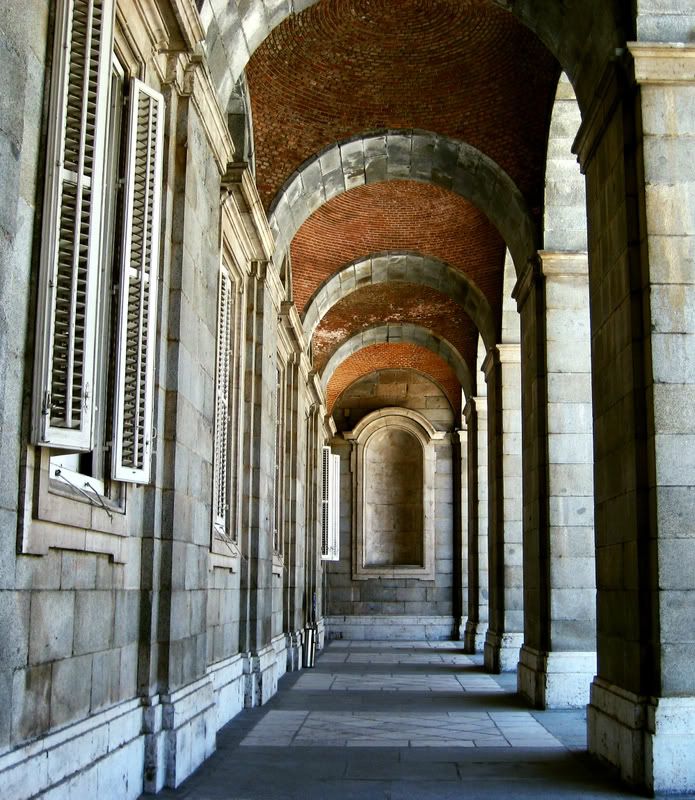 One of the awesome ceilings inside the Palacio Real. This is my lame attempt to piece together two photos to give you a better sense of the size of the ceiling.
Hallway inside the Palacio Real.
The ceiling in the main entrance/foyer of the Palacio Real. And me.
I believe this is the main reception room. Apparently lots of important things have happened in this room, such as treaties and such. I liked their chandeliers.
Ceiling of the reception room.
One of the many gate things in Madrid.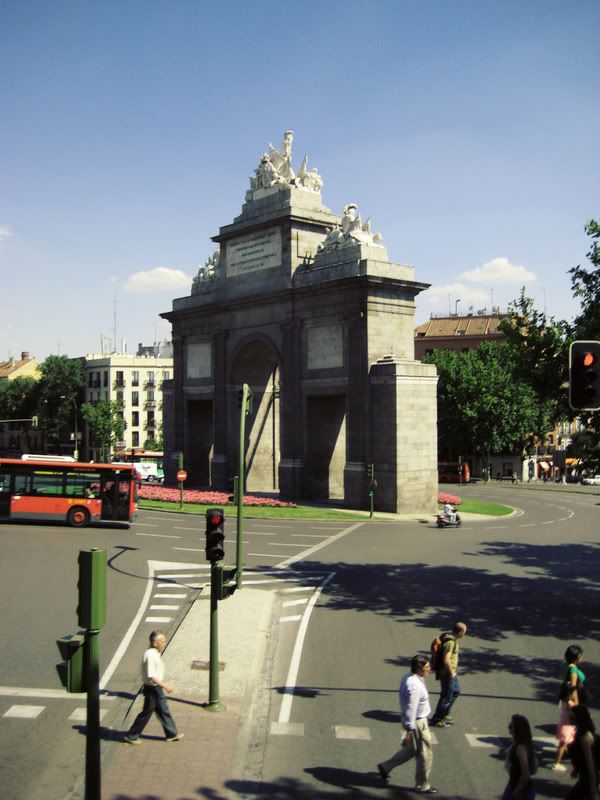 A yellow important-looking building.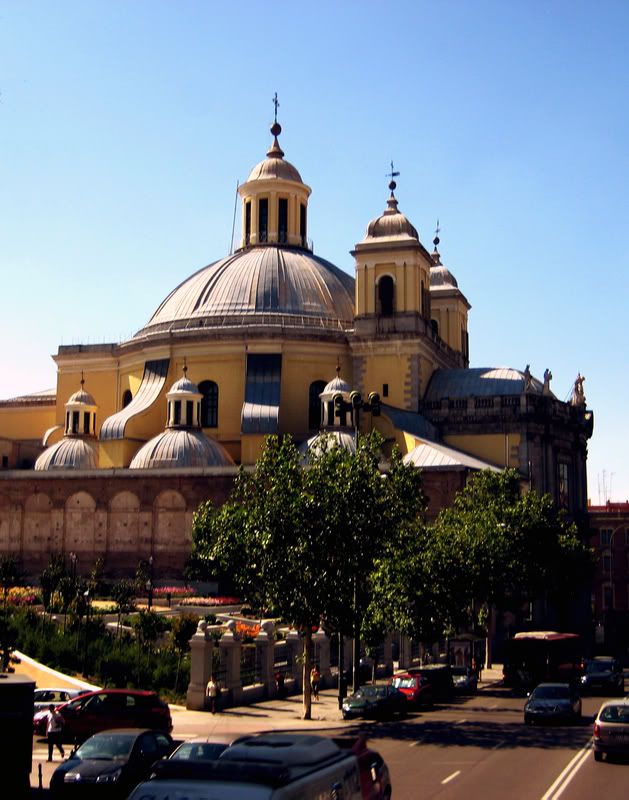 The Palace Hotel near the Prado. It's a unique landmark in Madrid, very cool looking.
I'm not gonna lie. I have no idea what this building is.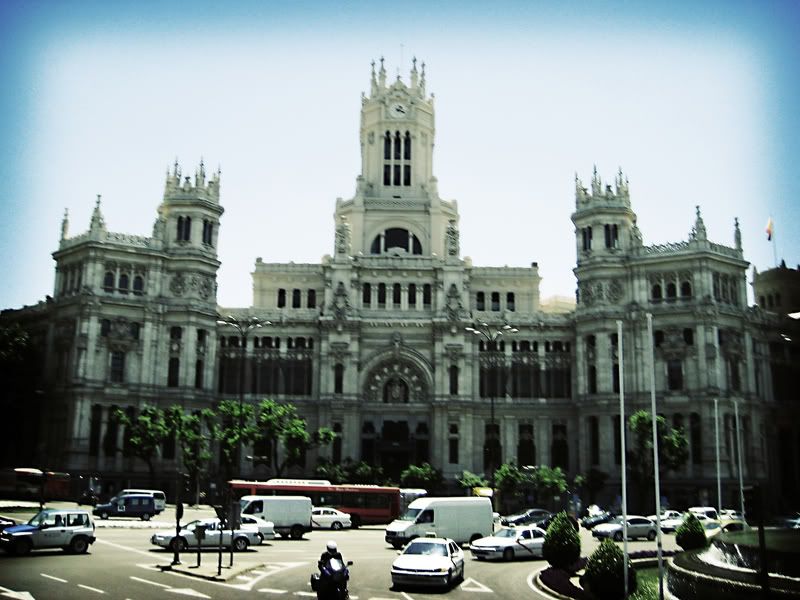 Driving around on the bus.